Carolyn grew up near Seattle where her family's frequent camping trips in the western United States and Canada taught her a love and appreciation for the outdoors. She has Zoology and German Literature degrees from the University of Washington where she cemented her ambition to be an ecologist during a field quarter in the San Juan Islands at the UW's Friday Harbor Laboratories. She earned a MS from Texas A&M University, then worked as a Research Biologist for NOAA's National Marine Mammal Laboratory before returning to school at UC Santa Cruz for her Ph.D. in Ecology. She did her Post Doctoral research at UC Santa Barbara and started at UC San Diego in 2010. She prefers to work in marine systems, but is open to most foraging ecology research that informs community ecology and population trajectories, and has a conservation application.



The Kurle lab has been very fortunate to work with many talented undergraduates on several different projects and we welcome inquiries from motivated students to come work with us.
Thank you to the following students who have contributed to the Kurle lab:
Shreya Banerjee, Kirsten Bates, James Benge, Ponteah Pirouzan, Jalyse Cuff (Howard University and UCSD Summer Training Academy for Research in the Sciences Fellow)Marcus Bobar, Tricia Mae Caraig (Scripps Undergraduate Research Fellow), Kristina Cary, Cameron Clay, Ashley Cunningham, David Dannecker, Nicholas Duffield, Rosario Marroquin Flores (Scripps Undergraduate Research Fellow), Alexander Fortner, Brenna Groom, Brandon Guell, Lauren Hughes, Kira James, Christina Kelleher, George Lapole, Carly Lindley, Andrea Liu, Shanean Ludwar, Erin Manaigo (Howard University and UCSD Summer Training Academy for Research in the Sciences Fellow), Michelle McCartha (Scripps Undergraduate Research Fellow), Gillian McDivitt, Celeste Medina-Ontiveros, Rohan Mehta, Annika Nabors, Kimberly Narel, Hannah Nguyen, Emily Parng, Joyce Qiao, Kara Reynolds, Kristen Richardson, Lisa Robison, Wendy Rogers, Anji Shakya, Christina Souto, Ronnie Steinitz, Tanner Howard, Sophia Su, Michelle Yasutake, Stella Yuan, Ziyi "Iris" Wang.

Kelly spent her early childhood in Utah, where the only way to satiate her natural aquatic curiosities was observing tadpoles in a neighborhood drainage ditch. She spent her later childhood years in Minnesota, where one of 10,000 lakes had to suffice in place of the marine ecosystems which she desired. Finally, she was able to truly study ocean organisms and environments by pursuing a BS in Biology from Pacific Lutheran University (Tacoma, Washington). She started her studies of marine trophic webs at the base by examining the foraging ecology of copepods at the Romberg Tiburon Center (San Francisco, California). Moving up a trophic level, she studied the vertical migration behavior of larval Arctic cod and walleye pollock at the Hatfield Marine Science Center (Newport, Oregon). She continued her studies of vertebrate consumers at the University of New England in Biddeford, Maine where she got a master's degree studying the foraging ecology of gray seals using prey DNA. For her Ph.D. Kelly is excited to be learning about stable isotopes as another method of studying foraging patterns and ecological niches. She plans to assess trophic roles and impacts, historical and modern, of Pacific coast pinnipeds using molecular and biogeochemical techniques. In addition, she plans to investigate the mechanistic role of environmental variables driving pinniped trophic dynamics.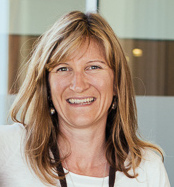 Dr. Elizabeth Hetherington (Ph.D.; 2013-2018): Elizabeth combined multiple tools in her dissertation research to determine foraging patterns and habitat use of leatherback sea turtles in the Atlantic and Pacific Oceans and better understand the processes driving stable isotope patterns at the base of marine food webs over time. She also did experiments to better understand the effects of long- and short-term preservation on the stable isotope values of zooplankton. The four chapters from her dissertation are published or in review at multiple journals.
Brenna Groom (MS; 2017-2018): Brenna conducted experiments on dentin extracted from teeth from multiple marine mammal species to determine the necessity of collagen extraction for the accurate determination of stable isotope values from teeth from carnivorous marine mammals.
Tanner Howard (MS; 2016-2018): Tanner examined stable isotope values from adult female and newborn pup northern fur seal whiskers from San Miguel Island, CA.
Shreya Banerjee (MS; 2016-2017):In collaboration with the Marine Turtle Genetics Program at NOAA's Southwest Fisheries Science Center, Shreya determined the effect of multiple paternity on size variation in leatherback sea turtle clutches from St. Croix, USVI.
Dr. Calandra Turner Tomaszewicz (Ph.D.; 2011-2016; Postdoctoral researcher 2016-2018): Cali is a conservation ecologist who developed and utilized multiple methods to apply stable isotope analysis and skeletochronology to determining the foraging dynamics and habitat use of green and loggerhead sea turtles in the Pacific Ocean. The six papers from her dissertation are published in a variety of journals. She was a postdoctoral researcher in the Kurle lab studying environmental, productivity, and other changes over time in the Bering Sea and North Pacific as determined from the stable isotope values from decades of archived northern fur seal teeth.
Andrea Liu (MS; 2016-2017): Andrea studied the stable isotope values of multiple fish species from the Bering Sea to better understand the dynamics driving changes in their values over time and provide prey isotope comparisons for the multiple vertebrate predators inhabiting that ecosystem.
Dr. John (Jack) Hopkins (post doctoral researcher, 2015-1016): Jack is a wildlife biologist, stable isotope practitioner, and conservationist. Jack and Carolyn's research interests intersect at applied ecology and stable isotope biogeochemistry. They investigated intra- and inter-population niche variation in invasive rats in Alaska and black bears in Yosemite and dietary preferences and niche modeling in grizzly bears in the Greater Yellowstone Ecosystem. Jack is currently an Assistant Professor at Unity College in Maine. Click here for his website.
Christina Kelleher (MS; 2014-2016): Christina determined growth rates of northern fur seal juvenile whiskers to better assign time values to whisker segments and better understand movement patterns of multiple age groups of juveniles during the non-breeding season in the Bering Sea and North Pacific Ocean.
David Dannecker (MS; 2013-2016): David used stable isotope analysis of pup and mother Antarctic fur seal whiskers to reconstruct their movement and trophic patterns during the non-breeding season in the southern hemisphere and to determine if isotope values from pup whiskers could be used as proxies to track their mothers.
Kristen Richardson (MS; 2013-2015): Kristen used stable isotope analysis of a food web to determine that gigantism in iguanas on a Bahamian island was due to enrichment of the food web by marine subsidies via deposition of seabird guano.
Ronnie Steinitz (MS; 2013-2015): Ronnie determined stable isotope discrimination factors for captive iguanas and examined dietery niche partitioning in two sympatric species of iguanas in the Dominican Republic.
Jennifer McWhorter (MAS/MBC; 2013-2014): Jennifer utilized her GIS skills in our creation of stable isotope maps or isoscapes of the southern California Bight using data collected for the Kurle lab from the CalCOFI Oceanographic cruises. These isoscapes reflect seasonal variability and provide a tool for understanding forces driving isotopic changes in marine systems and for better reconstructions of diet and migratory patterns of marine organisms utilizing the Southern California Bight.
Victoria Hanna (MS; 2012-2014): Victoria examined factors related to successful plant invasions using greenhouse experiments with black mustard and fennel.
Dr. Joseph Bowden (Guest postdoctoral researcher; 2012-2014) Joe's work focuses on determining population and community ecology of invertebrates in the Arctic in response to climate change and other variables.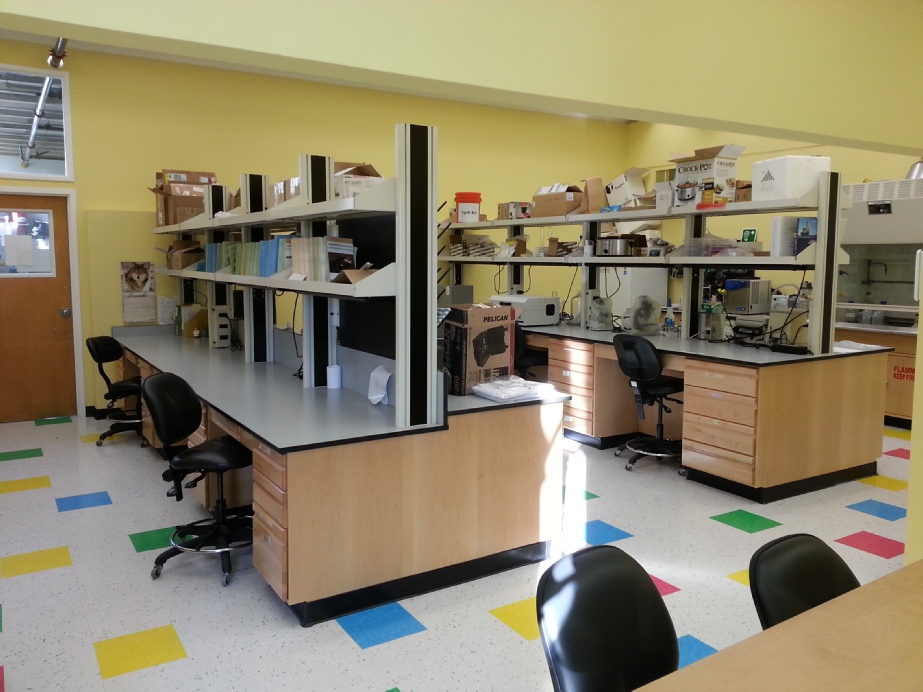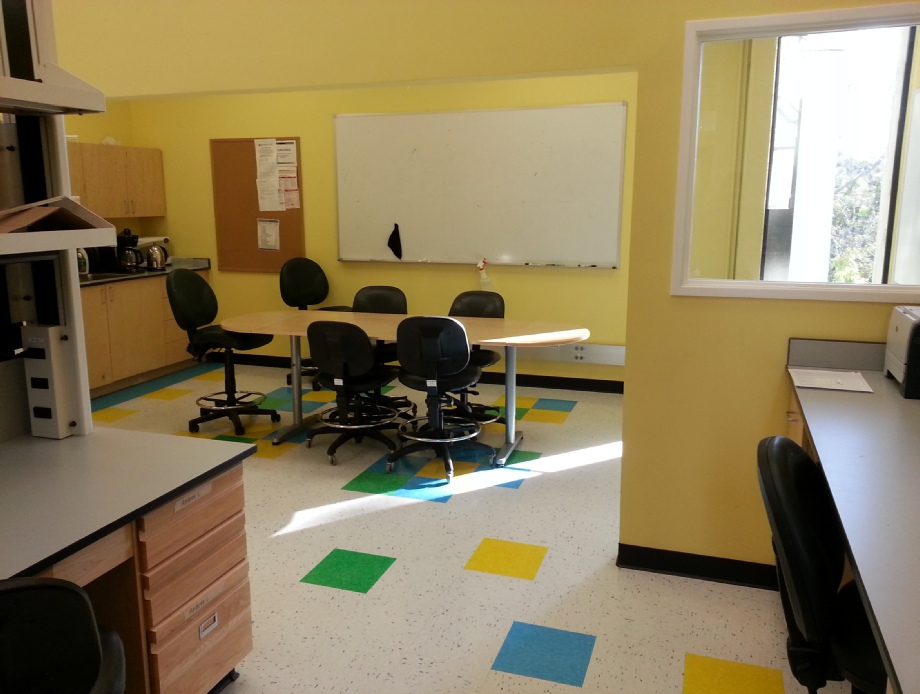 Stephanie's interest in ecology started at a young age when she was exposed to the local wildlife and beauty of the San Francisco Bay Area. Her love for the mountains and ocean developed during frequent camping trips, hikes, and days at the beach with her family. Stephanie has a BS in Evolution and Ecology and a BA in French from UC Davis. She developed a passion for teaching science through working as an instructor at the San Francisco Zoo and the Birch Aquarium. Stephanie received her Masters degree at Scripps Institution of Oceanography, then worked for NOAA Fisheries, where she studied the conservation and management of marine species along the Pacific coast. For her PhD, Stephanie studies the effects of environmental variability on marine ecosystems with a focus on trophic interactions between large predators and their prey in the California Current System.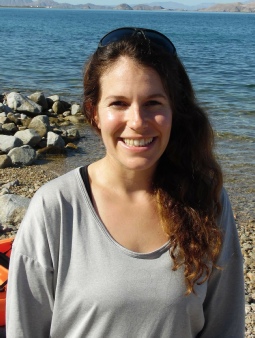 Dr. Hetherington's defense celebration

Iris grew up in Nanjing, China, where her passion and curiosity for nature and wildlife arose from weekly hiking and frequent traveling with her family. She is currently an undergraduate majoring in Ecology, Behavior & Evolution and Mathematics & Computer Science. Iris is studying the trophic niche and forging ecology of sidewinder rattlesnakes (Crotalus cerastes) from desert sites in Yuma, Arizona and Mojave, California using stable isotope analysis on tissues samples from these snakes and their prey such as rodents and lizards. Her project is in collaboration with Dr. Rulon Clark of San Diego State University.

Kara grew up in Huntington Beach with a curiosity about wildlife and ocean habitats. Her love for wildlife started early at the local aquarium and she went on to volunteer at the Wetlands and Wildlife Rescue Center in high school. She enjoys scuba diving, hiking, and rehabilitating birds at Project Wildlife in her spare time. Currently she is majoring in Ecology, Behavior, and Evolution and is studying the foraging ecology of a population of hawksbill turtles in the Sea of Cortez using stable isotope analysis.