<![if !vml]>

<![endif]>Katherine Chang
Graduate Student
University of California, San Diego
Division of Biology
Contact information:
The Salk Institute of Biological Sciences
PBIO-E
10010 N. Torrey Pines Rd.
La Jolla, CA 92037
Lab: 858-453-4100 x 1777
Fax: 858-558-6379
RESEARCH INTERESTS
My current work is focused on the effects of the phytohormone ethylene on transcriptional regulation in Arabidopsis thaliana.† In Dr. Joseph Eckerís laboratory at the Salk Institute of Biological Sciences, I am specifically working on identifying the targets of the transcription factors EIN3 and EIL1 using chromatin immunoprecipitation on chip.† In Dr. Trey Idekerís laboratory, the aforementioned protein-DNA interaction data as well as existing protein-protein interaction and expression data will be used to generate a transcriptional regulatory network describing the ethylene signal transduction pathway.††
PUBLICATIONS
Sylva, T., C. Kinoshita, R. Romano, M. Toma, S. Tsang and K. Chang.† 2003.† Bioremediation of Petroleum Impacted Soils from Investigation-derived wastes.† Remediation Journal.† Autumn: 79-90.
EDUCATION
B.S.† Biosystems Engineering.† University of Hawaii, Manoa.† Honolulu, HI.†
M.S. Biological and Environmental Engineering.† Cornell University.† Ithaca, NY.
Phytochelatin- and Glutathione-mediated Cadmium Transport in Tonoplast
Vesicles Isolated from Oat (Avena sativa) Roots.
LINKS
Ecker Lab
<![if !vml]>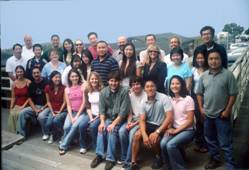 <![endif]>†††††††††
http://qtlpc.salk.edu/pbio/Web/ecker.html
Ideker Lab††††
<![if !vml]>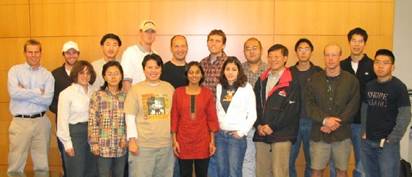 <![endif]>
http://www-bioeng.ucsd.edu/faculty/area/ideker_lab/links.html
http://www-biology.ucsd.edu/psbigert/